The Shortest History of Europe (Paperback)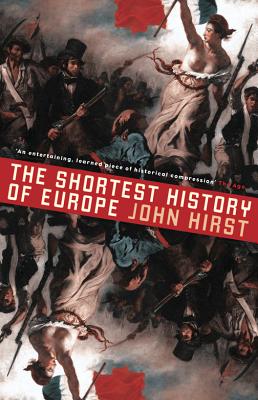 $14.99
Email or call for price
Description
---
Celebrated historian John Hirst offers a fascinating exploration of the qualities that made Europe a world-changing civilisation, from Ancient Greece and Rome to the two World Wars.
The Shortest History of Europe begins with a rapid overview of European civilisation, describing its birth from an unlikely mixture of classical learning, Christianity and German warrior culture. Over the centuries, this unstable blend produced highly distinctive characters - pious knights and belligerent popes, romantics spouting folklore and revolutionaries imitating Rome - and its coming apart provided the dynamic of European history in modern times.
Accompanied by lively illustrations, The Shortest History of Europe is a clear, humorous and thought-provoking account of a remarkable civilisation.