Runes: The Ultimate Guide to Norse Divination (A Comprehensive Beginner's Guide to Learn the Realms of Runes Divination) (Paperback)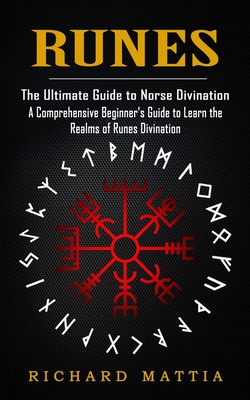 $19.95

Not in stock. Usually arrives in 2-5 Days
(This book cannot be returned.)
Description
---
Do you believe that learning how to read runes will help you make better decisions?
Do you need a refresher on how to cast your runes and read them?
If you answered yes to these questions, you have found the right book
There are several ways runes can help make your life a lot easier, and learning how to use them is almost like having your cheat sheet to life.
In this book you will find:
The history of the runes and their role within the framework of the germanic magical worldview
The origins of runic wisdom in norse mythology
An overview of the elder futhark, the oldest-known runic alphabet and most widely used rune system in contemporary neopaganism
Basic techniques of rune magic, including rune scripts, bind runes, and creating runic talismans
How to make your own runes
Instructions for traditional rune-casting as well as contemporary rune spreads
Norse civilizations lived in a sacred and enchanted world, and today, more and more people are discovering that the runes enclose one of the most potent forms of magic. Don't miss out on the life-changing opportunity of learning how to use them as a way of connecting to your higher self and dealing with all kinds of problems life might throw at you.