Convection Oven Cookbook: Quick and Easy Recipes to Cook, Roast, Grill and Bake with Convection. Delicious, Healthy and Crispy Meals for beginne (Hardcover)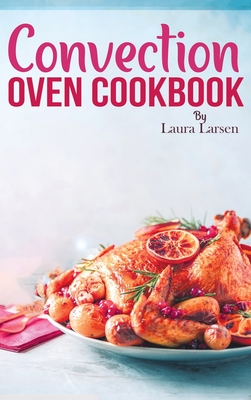 $32.99
Email or call for price
Description
---
◆Master the art of convection cooking with the comprehensive guide Convection Oven Cookbook ◆
After a day of running around town picking up the kids, going to work, and running errands, the last thing you want to do is come home and cook dinner.
How many times do you find yourself asking what should you make for dinner after a day like this?
Now you don't have to ask anymore
With the Convection Oven Cookbook, you can have a healthy and delicious meal in less time than it takes to make dinner in the oven or on the stove.
When cooking with a convection oven, your food will always come out delicious and evenly cooked thanks to the revolutionary airflow design.
With this cookbook in your kitchen, you will:
Spend less time cooking dinner for you and your family thanks to the quick-cooking functions of the convection oven
Eat healthier meals by staying home and making homemade meals rather than going out to eat so often
Learn how to make your favorite meals in the convection oven and see how much time it saves compared to the conventional oven
Enjoy a large list of recipes that you will never get tired of eating so you can always enjoy your meals
And Much More
Become a fan of perfectly cooked food with Convection Oven Cookbook.
Wait no more Scroll up, grab your copy today and change your life style and diet for good ✓