The Ultimate Air Fryer Cookbook: Quick Recipes for Frying, Baking, Grilling, and Roasting with Your Air Fryer (Paperback)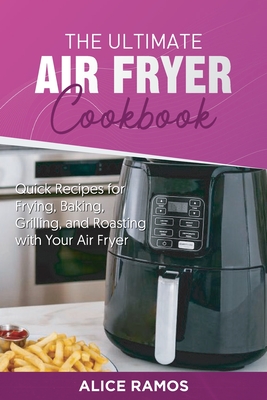 $23.95

Not in stock. Usually arrives in 2-5 Days
Description
---
Description
Get an impressive 55% discount for the purchase of this great book DISCOUNT ONLY VALID FOR BOOKSTORES
Tired of taking hours for a decent meal? Do you want to learn how to cook exquisite dishes in a short time?
This Is the Book Your Customers Have Been Waiting for All This Time
The Ultimate Air Fryer Cookbook will teach your customers how to prepare 50 delicious recipes. These recipes come with preparation time, nutritional value, affordable ingredient lists, and easy-to-follow instructions.
Some recipes found in this book are:
Cinnamon and Cream Cheese Oats
Nacho Coated Prawns
Cheesy Spinach Toasties
Kebab Pork
Dill and Scallops
Chicken Fries cheese
Plum Pudding
Don't Miss This Opportunity Buy This Book and Let Your Customers Get into the Wonder of Air Frying