The Ultimate Guide for Rabbit Care: Secrets You Should Know Before Adopting A Rabbit (Paperback)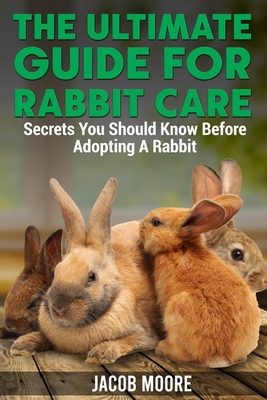 $26.99
Email or call for price
Description
---
Do you want to adopt a new bunny?
Looking for information on how to raise a pet rabbit?
Wonderful Maybe you've already brought home a cute bundle of joy but are realizing that you could use a little guidance. Rabbits are adorable, fluffy, and fun, but they also require a fair amount of work and knowledge to make sure they live a happy and healthy life.
The domestic rabbit is an animal that is increasingly present in our homes. Rabbits have special needs so it's a lot different from owning a dog or cat.
In this book, you will learn more about:
guidelines on baby rabbit care
kinds of food your rabbit needs
kind of supplies your rabbit needs
litter training
breeding bunnies
legal requirements before starting breeding bunnies
differente kind of domestic rabbits
different kinds of wild baby rabbits
many ways of having fun with your bunny
definition of indoor pet rabbit
And That's Not All
This book, THE ULTIMATE GUIDE FOR RABBIT CARE reveals how readers should choose a pet rabbit, what supplies they will need, how to make a new rabbit feel at home, and how to care for a pet rabbit, including feeding, exercising, and keeping a clean hutch.
With the right approach, you will soon find that your new pet rabbit can become your best pet ever.