Optavia Diet Cookbook: Your Guide To 300 Lean And Green Easy Recipes To Effectively Achieve Rapid Weight Loss (Paperback)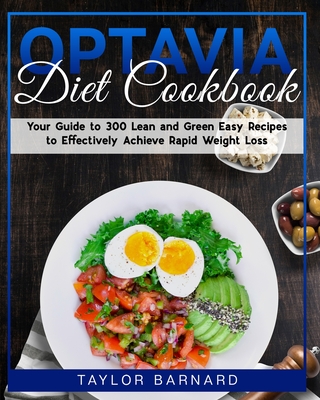 $33.95
Email or call for price
Description
---
Life is too short to be unhappy with the way you look.
How many times have you put on an outfit from the back of your closet only to take it off because you don't like the way it fits?
It's time to take your health and your weight into your own hands.
With the Optavia Diet Cookbook, you can effectively achieve rapid weight loss and get the body you've always dreamed of having.
Feel confident, happy, and accomplished when you follow the easy recipes in this cookbook.
With this cookbook in your kitchen, you will:
● Have easy recipes at your fingertips that are healthy and follow the Optavia Diet
● Discover the science and fundamentals behind the Optavia Diet and why it's so effective
● Achieve rapid weight loss by following the instructions and recipes contained in this book
● Adopt a healthy diet of lean and green foods and ingredients while discovering new dishes
● Feel confident and happy with your weight loss results after following the recipes in this cookbook
● Have a list of foods you can and cannot eat while following the Optavia Diet for quick weight loss
● And Much More
Today is the day to start your health and weight loss transformation. Don't let another moment pass of you being unhappy with the way you look
When you follow the Optavia Diet Cookbook you will be happier with the way you look and be amazed by just how quickly you can reach your goal weight with these easy recipes.
Order your copy of the cookbook to start your body transformation today