Homemade Dog Treat Recipes: Easy, Nutritious Meals to Feed Your Pet Safely (Paperback)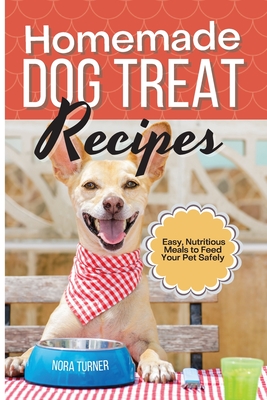 $26.95

Not in stock. Usually arrives in 2-5 Days
Description
---
★ 55% Discount for Bookstores Now at $26.95 instead of 36.95 ★
Looking for Delicious Homemade Dog Treats?
Your Customers Will Never Stop to Use This Awesome Cookbook.
Baking homemade treats is an inexpensive option to provide your pet with a little snack. It always saves money to buy ingredients in bulk or use ingredients that are commonly found in your pantry.
I think that you will be pleasantly surprised at how much money you saved by making your own.
In this cookbook, you can find extraordinary homemade snacks that can be prepared for free chemicals.
You will find 50+ recipes:
Healthy snacks
Biscuits, bone treats, cakes and more
Meat recipes - lamb, chicken and more
All recipes are simple and only require a few cheap ingredients
Each recipe includes easy cooking instructions, serving advices and any variations
Useful notes space at the end
Giving snacks for fat-free dogs or low your fat will not only help your dog have a healthier heart, but it will also help reduce the possibility of being obese than in his life.
And these recipes are made with ingredients that contain less fat than snacks purchased, very easy to make, even if you are a complete beginner.
Buy it NOW and let your customers get addicted to this amazing book