Sirt Food Diet Recipes: The New Guide to the Sirt Diet to Burn Fat by Activating Your "Skinny Gene" with 55 Quick and Easy Recipes Ready in 30 (Hardcover)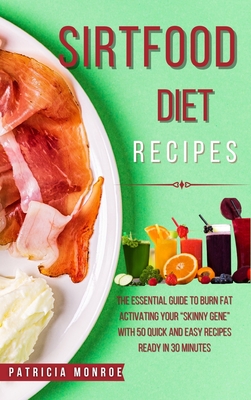 $36.95
Email or call for price
Description
---
★★
Are you looking for a V.I.P. Diet?Do you want to Lose Weight as fast as the Celebrities with a plan that won't leave you hungry?
Are you looking for quick meals to prepare for your Sirt diet?
If so, it's time to start the Sirtfood Diet
Your clients will never stop thanking you for making their lives more relaxed.
Check out the original sensational diet - used by Adele, heavyweight champion David Haye and Pippa Middleton - that will help you lose 7 pounds in 7 days while feeling lasting energy and eating all the foods you love.
The Sirtfood diet is based on eating foods that contain high levels of sirtuins. These incredible proteins help with cellular rejuvenation, give you a healthy glow and, the best part, make you lean
Yes, sirtuins are scientifically proven to activate the "thinness gene" and improve weight loss.
Fat storage is turned off, and our body stops its normal growth processes and goes into "survival" mode.
These chemicals control the way our bodies process fats and sugars, helping to reduce hunger, burn fat and increase anti-aging health.
What's so revolutionary about this?
The best news is that Sirtfoods are actually tasty Did you ever think it was possible to eat chocolate and drink red wine while on a diet? Did you ever think you could eat something as delicious as a steak with red wine reduction and aromatic roasted potatoes and lose weight?
The "Sirtfood Diet Recipes" guide shows you how to incorporate tasty SIRT foods into your daily routine and how these foods can help you burn fat, increase muscle definition and improve your health.
Enter Sirtfoods: the new diet that has revolutionized healthy eating.
What are you waiting for?
Get yours today at this special price.
★★
Buy it Now
and let your clients become addicted to this amazing book.