Vuoi Conoscere Nuove Ricette ? Prova La Cucina Indiana - Ricettario Con Cibi Provenienti Dall' India: A Complete Cookbook With Many Indian Food Recipe (Hardcover)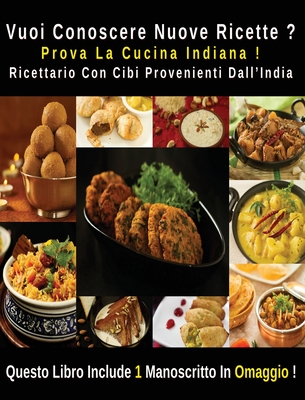 $39.90
Email or call for price
Description
---
>>> *** HIGH QUALITY BOOK ***
VUOI CONOSCERE NUOVE RICETTE ? PROVA LA CUCINA INDIANA RICETTARIO CON CIBI PROVENIENTI DALL' INDIA.
A Complete Cookbook With Many Indian Food Recipes - Questo Libro Include 1 Manoscritto In Omaggio
Rigid Cover / Hardback Version - Italian Language Edition.
Printed In The Usa
Oltre ad avere una Cover Rigida e a Colori, il presente libro stampato in Formato Grande 8x10 (questo ne comporta un aspetto pi confortevole e professionale )
Questo Libro molto ricercato sia dal popolo americano, sia da quello italiano, sia da quello indiano... All'interno sono incluse numerose ricette provenienti dall'India (e dall'oriente), pronte per essere preparate a casa Risulta molto utile anche agli chef professionisti e a chi piace cucinare in modo semplice e veloce
ARE YOU A BOOK RESELLER?
Do you want to offer an extraordinary reading experience to all your customers? Restock your store now Your readers will be totally satisfied of this book and will even thank you...
We guarantee you an extreme quality: both in the book structure and in the informations inside. Order your copies today