Definitely Not Camelot (Paperback)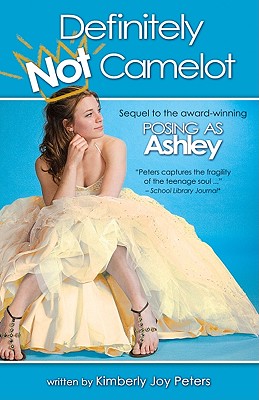 $10.95
Email or call for price
Description
---
It's the first day of eleventh grade and Ashley is already generating a whole semester's worth of gossip. To add to the stress, her mother has started cancer treatments and her best friend, Caitlyn, is going on a foreign exchange trip, leaving her to cope on her own. But Ashley, the consummate over-achiever, decides to face the school year head-on and tries out for the high school production of Camelot. Soon she finds herself in a fairy-tale setting with a new love interest ... and a dangerous addiction.
In the sequel to Posing as Ashley will Ashley be able to keep everything together? Or is she destined to be trapped in a life that is definitely not Camelot?
Kimberly Joy Peters' powerful debut novel, Painting Caitlyn, was selected for the IRA Young Adults' Choices list, named a YALSA Quick Pick and recognized by the Maine Coalition to End Domestic Violence. She is also the author of Posing as Ashley, which won the Elementary Teacher's Federation of Ontario Writer's Award.