Gluten-Free Cookbook for Beginners: The Essential Recipes Gluten-Free for Beginners (Paperback)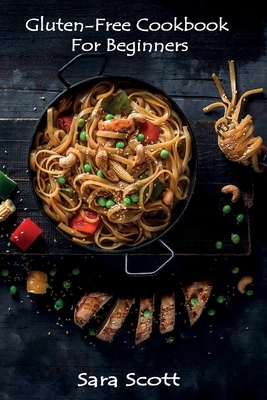 $28.95
Email or call for price
Description
---
55% OFF For Bookstores NOW at $ 17.95 instead of $ 28.95
Would you like to discover many new recipes for your gluten-free diet?
Your Customers Never Stop to Use this Awesome Cookbook
Needless to say, the gluten-free diet is essential for those who suffer from celiac disease: the gluten-free diet, in this case, is the only known "cure" not to trigger intestinal inflammation and the consequences related to it. It is not a choice, therefore, and for those who follow it, there are only advantages.
Eliminating gluten means turning your attention to many other healthy and naturally gluten-free foods: legumes, alternative flours, fruits and vegetables, fish, pseudocereals. If followed in a balanced and correct way, therefore, a gluten-free diet can mean eating less pizza and junk food and more healthy dishes.
That's why the author of this cookbook has collected some favorite gluten-free recipes for evening dinners From gluten-free pasta to fish and roasted chicken, to soups, tacos, and even sushi.
Are you ready to put into practice the fantastic gluten-free recipes I have in store for you?
Buy it NOW and let your customers get addicted to this amazing book