Dr Sebi Cure for Herpes: Guide to Prevent and Fight Herpes and tips for all Common Diseases (Paperback)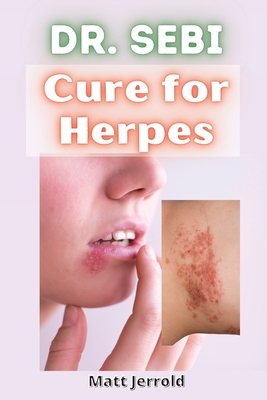 $13.97

Backordered
(This book cannot be returned.)
Description
---
Looking for an effective and natural way to manage herpes symptoms? If Yes, then this is the ideal book for you.
As we all know, there are no known cures for herpes and this is why the stigma around herpes appears to persist. However, what many don't know is most of the human population has the herpes virus. But, this virus stays dormant in many humans unless triggered by health and lifestyle factors.
These Western medications seem not to work thanks to the nature of the virus while overdependence on these medications induce other health challenges.
If you're tired of finding yourself in this frustrating situation over and over again, then it's time to tackle herpes from a nutritional standpoint. This book offers a revolutionary yet natural approach to managing herpes symptoms and complications. It also carefully explains how to harness the power of specific herbs to promote a healthy lifestyle while alleviating the negative symptoms of herpes.
In this book, you will be enlightened on;
●Natural ways to manage herpes without western medications
●How to deal with the stigma that comes with herpes
●How to easily recognize herpes symptoms and the necessary precautions to take
●Nutritional guidelines and techniques to managing herpes symptoms
This book offers a game-changing guide on how to tackle herpes and come out healthy. With this book, get ready to say goodbye to overly expensive drugs and medication. And be prepared to embrace an affordable, yet highly effective approach to managing and treating herpes.
What are you waiting for?
Buy Now