Kisses for Daddy (Hardcover)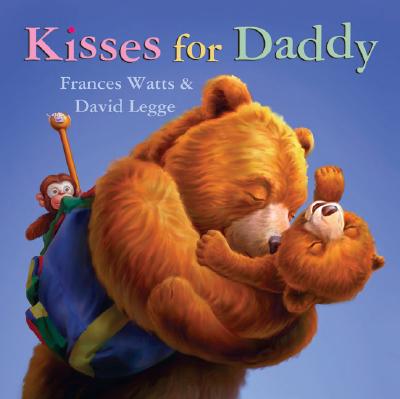 $15.95
Email or call for price
Description
---
When a grumbly Baby Bear refuses to give his father a goodnight kiss, their bedtime routine is transformed into a delightful game, as Daddy imagines all the different sorts of kisses that other animal babies give their dads: "'Now what about a big bear kiss for me?' said Dad. 'No!' said Baby Bear. 'No kiss for Daddy.' 'Oh dear,' said Daddy, carrying Baby Bear up the stairs. 'How about a koala kiss instead? Baby koalas give their daddies cuddly, clingy kisses, like this . . .'" This warm, affectionate story is perfect for children and their daddies to share!
About the Author
---
Frances Watts has been a bookseller, book reviewer, and book editor. She is the author of numerous books, including "This Dog Bruce "and "Parsley Rabbit's Book About Books." David Legge's whimsical humor and exuberant wit are evident in all his books, including his bestseller "Bamboozled."
Praise For…
---
"Legge's rounded, glowing, comforting illustrations . . . [make] each page a delight to study."  —Booklist
"Perfect for sharing with little ones."  —
Carolina Parent