City of Memory: New Orleans Before and After Katrina (Center Books on the American South) (Hardcover)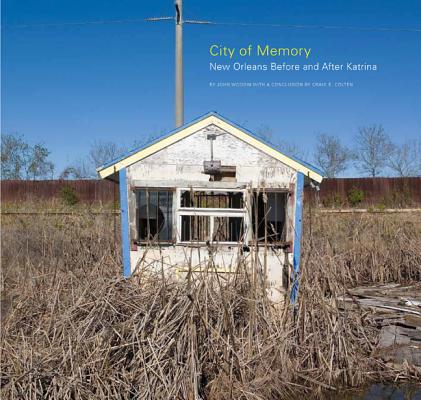 $39.95
Email or call for price
Description
---
One year before Hurricane Katrina flooded his childhood home, photographer John Woodin returned to the city that shaped his life. Led by intuition and fading memories, Woodin wandered the neighborhoods of his youth and photographed the architecture of the working poor, documenting the conflict between order and chaos, the effects of poverty and neglect, and the incongruous beauty of decay.
The day after the search for Katrina's victims was abandoned, Woodin returned to the same locations he had photographed the year before. Most of the visual landmarks he had relied on were altered or missing, and the neighborhood where he grew up was barely recognizable. Pairing photos of pre- and post-Hurricane Katrina New Orleans, Woodin creates a document of the changes resulting from that natural disaster.
About the Author
---
John Woodin was born in New Orleans and lived in the Gentilly neighborhood for twenty-five years. He has been a working commercial and fine-art photographer for more than twenty years. Woodin currently teaches photography at the University of the Arts in Philadelphia. Find out more about Woodin and his work at www.johnwoodin.com.
Praise For…
---
"Five days after Katrina departed Louisiana, I ventured into New Orleans with a news crew. We found a city that might have been familiar to reporters who regularly visit calamities, but the particular scene was painful for me to gaze upon. While the place was familiar, this was not the New Orleans I knew. John Woodin's photographs of New Orleans give voice to this experience of thousands of people returning home to their city, documenting a landscape that is at once familiar, beloved, and irrevocably altered."—Craig E. Colten, author of An Unnatural Metropolis: Wresting New Orleans from Nature

"Photographers of cities were drawn to New Orleans after Hurricane Katrina, including myself. But a few, like John Woodin, were also going home. City of Memory is a vitally important contribution to post-Katrina literature, but more universally it is a poignant essay about both perceptible and imperceptible change."—Sandy Sorlien, author of Fifty Houses: Images from the American Road