The General's Son: Journey of an Israeli in Palestine (Paperback)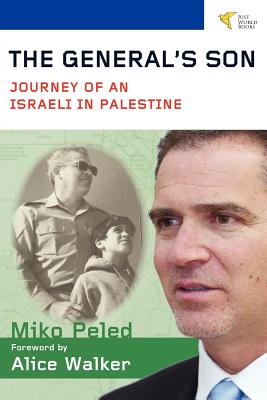 $20.00
Email or call for price
Description
---
In 1997, a tragedy struck the family of Israeli-American Miko Peled. His beloved niece Smadar was killed by a suicide bomber in Jerusalem. That tragedy propelled Peled onto a journey of discovery. It pushed him to re-examine many of the beliefs he had grown up with, as the son and grandson of leading figures in Israel's political-military elite, and transformed him into a courageous and visionary activist in the struggle for human rights and a hopeful, lasting peace between Israelis and Palestinians.
InThe General's Son, Peled writes about growing up in Jerusalem in the heart of the group that ruled the then-young country, Israel. He describes the path he took to his belief in peace between the two peoples living in the Holy Land. And he paints numerous touching portraits of Palestinian and Israeli peace activists he has worked with in rcent years.
About the Author
---
Miko Peled is an Israeli peace activist who spends his time between Jerusalem and San Diego, CA. Born into a strongly Zionist family in Jerusalem, as a young man he witnessed the transformation of his well-known father, Gen. Matti Peled, from a leader in Israel's military to a courageous peace activist. Later, he followed a somewhat similar path of his own, as traced in The General's Son.The General's Son has been translated into numerous other languages, and Peled has lectured around the world in his campaign to promote justice, democracy, and equal rights for Palestinians and Israelis."