Julian in Purgatory (Paperback)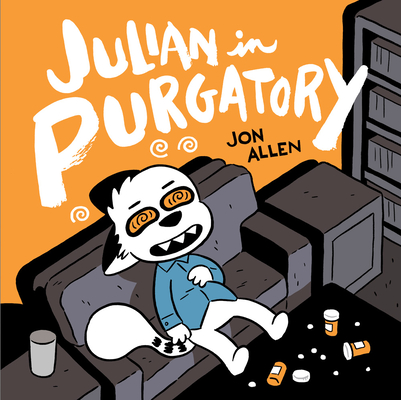 $15.00

Not in stock. Usually arrives in 2-5 Days
Description
---
A poignant examination of the toll addiction takes.-- SCHOOL LIBRARY JOURNAL
An unforgettable cautionary tale.-- FOREWORD
Puts the dark in comedy and sheds some light on an addict's circuitous path to uncertainty. -- KIRKUS
Julian is going to change his life Get off the couch, get a job, stop disappointing everyone he loves. But first: maybe a couple of pills?
Being the mayor's son comes with a lot of pressure: pressure to conform, perform, and live up to expectations. But Julian's opting out of it all. He's living on his girlfriend's couch, dealing drugs, and watching the days pass, empty and unfulfilled. It . . . wasn't too bad, to be honest. At least, not until Dana flushed his stash and booted him to the street. Alone, adrift, broke, and jonesing, Julian has burned his last bridge, his schemes have gone from "moronic" to "tied up in an abandoned mine shaft," and the tiny town of Piney Bluff is swiftly running out of safe harbors for its most fortunate son. It's time for Julian to take some steps, but first he has to find a way out of purgatory.
An awkward, wince-worthy, and hilarious companion piece to creator Jon Allen's previous work, The Lonesome Era, Julian in Purgatory is a wild safari through one kid's bad choices and worse consequences.
About the Author
---
Jon Allen grew up in a small town in Connecticut in the Naugatuck Valley, and he's been drawing comics since he was a kid, initially inspired by reading Calvin and Hobbes in the newspaper. He went to school for illustration and got his MFA in painting. When he graduated in 2009, he moved to Brooklyn and put all his energy into making comics. Since then, he's worked as a barista, a studio assistant for a handful of painters, a UI/UX designer, and a storyboard and layout artist for a show on Adult Swim.