OK, It's My Turn Now: A Doctor's Journey Through Cancer (Paperback)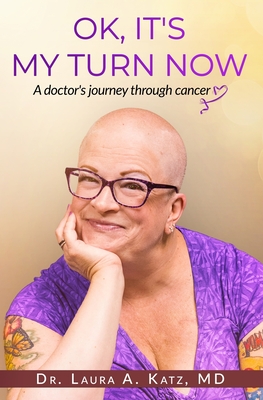 $12.99

Not in stock. Usually arrives in 2-5 Days
Description
---
On a cold December morning, Dr. Katz awoke to a voice screaming in her head, "Look in the mirror, damn it " Dutifully she went to the mirror and was shocked to see a growth on the right side of her neck. Suddenly, the months of pain, insomnia, fatigue, and night sweats she had brushed off as menopause and pandemic fatigue morphed into something much more frightening. Cancer.
OK, It's My Turn Now takes the reader on a very personal journey from that fateful morning through Dr. Katz's entire experience with Hodgkin's lymphoma from diagnosis to completion of chemotherapy. As a medical practitioner of over 20 years, she offers the unique dual perspective of both a cancer patient and a doctor. With wit, grit, and a bit of humor, this book gives the reader an intimate and candid look at the whole process, complete with all the feels, "insider secrets", setbacks, and triumphs.
Determined to turn even cancer into a teachable moment, Dr. Katz hopes this book will serve as a metaphorical flashlight to guide others through this scary illness with dignity, empathy, honesty, and above all, hope.