Sunless and Silent and Deep (Paperback)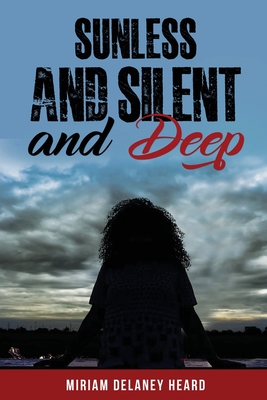 $27.65

Not in stock. Usually arrives in 2-5 Days
(This book cannot be returned.)
Description
---
MARRIED WOMEN IN ANTIOCH, NORTH CAROLINA CANNOT SPEAK OUTSIDE OF THEIR HOMES. THEY TAKE A LIFELONG VOW OF SILENCE. SUNLESS AND SILENT AND DEEP IS THE STORY OF CARA GRACE DUPREE, A BIRACIAL YOUNG WOMAN RAISED IN THE INSULAR RELIGIOUS COMMUNITY AND OF JUANITA BOSTON, THE DETERMINED BLACK SOCIAL WORKER WHO HELPS CARA TO FIND HER VOICE.
Early Praise
Sunless and Silent and Deep tells stories within a story Heard's vivid characters and settings are immersive, bringing the reader into her world. The tension of high control religion wrenches these characters backward, even as they navigate complex family drama in modern settings. This story pulses with heart and hunger and what it means to be loyal and belong.-Tia Levings, author, educator, speaker on the abuses of Christian Fundamentalism
"Future book club meetings will be captivating for members when Sunless & Silent & Deep is discussed There is so much to talk about in this story, beautifully created by Heard. I can't wait to talk about the relationships within the novel's families and communities, the Antioch religion - a character itself, the legal drama, the many characters to root for, and so much more. I did not want to put this book down."-
Ginger Hendricks, Consultant, Bookmarks
First Executive Director, and former Salem College Director of the Center for Women Writers
"A satisfying and thought provoking narrative.".
-
Anita Doreen Diggs, author of A Mighty Love
Miriam Delaney Heard's powerful debut novel follows the lives of several women who are involved with the True Antioch Believers, a cult-like organization that, among its other requirements, forbids married women from speaking aloud in public...Heard shows a deep understanding of the women's struggles and, in luminous prose, gives voice to the voiceless. Sunless and Silent and Deep will appeal to fans of Margaret Atwood's The Handmaid's Tale and is an excellent choice for book clubs.-
Amy Knox Brown, author of What Is Gone
Vow of Sacrifice of Silence for True Antioch Believer Brides
"Today I take the vow of silence and reject the course of wanton women who wander about from house to house and gossip of things they should not. Instead, I vow to my Lord and Husband that I will manage His home and His children in a manner that will always be above reproach. I will give my words only to him and to them.
On this day, I submit willingly to the will of Adonai. I submit to His Divine Order for the Home and the Church. I vow to never teach or usurp authority over a man. Instead I will follow the example of Godly Womanhood, and I will reside in silence."