Homemade Hand Sanitizer: A Step-By-Step Guide to Make Your Own Anti-Bacterial & Anti-Viral Homemade Hand Sanitizers for A Healthier Lifestyle (Paperback)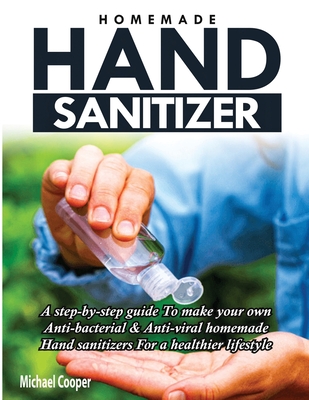 $18.94

Not in stock. Usually arrives in 2-5 Days
Description
---
Learn How To Make Your Own Effective Anti-Bacterial & Anti-Viral Homemade Hand Sanitizer For A Healthier Lifestyle.
Do you want to learn how to make your own effective hand sanitizer? Do you want to grab hand sanitizer in the store, but the prices ridiculous?
Well, Search no further because this book is equipped with instructions on how to make your own effective hand sanitizer at the convenient of your home.
With this fabulous book, you'll learn how to make hand sanitizer for yourself, friends and loved ones. It offers you the chance to experience different methods on how to prepare a homemade sanitizer. The instructions are easy to understand and contains every bit of information required to make both Alcohol-based hand sanitizer and Alcohol-free hand sanitizer.
Several recipes explain how to make an excellent disinfectant based on high alcohol content. In this book, you'll learn:
How to make the most effective hand sanitizer at home.Ingredients required to make your own hand sanitizer.The secret ingredient that makes hand made sanitizer effective.What germs can hand sanitizers kill.Learn about the routine that keeps you and your loved ones healthy.Everything you need to know about hand hygiene.And a whole lot more.
To get this book, Scroll Up Now and Click on the "Buy now with 1-Click" Button to Download your Copy Right Away
Grab Your Copy Now