Meal Plan Board: Lose Weight With Diet Recipes Food Journal Sheets To Write In Breakfast, Snacks, Lunch & Dinner Plans - Monthly Planne (Paperback)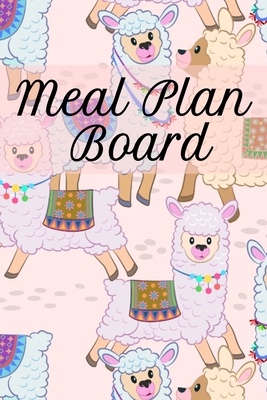 $11.01
Email or call for price.
Description
---
Write down notes about your favorite diet and see what type of unique diet recipes work for you. This is a must-have diet notebook for anyone who wants to eat and live healthier and fitter and become slimmer.
A dieting meal journaling notebook will be a wonderful way to document the progress of your weight loss journey. You can describe the ups and downs of the transition as you begin your weight loss meals for a brighter and healthier future. You can write down your experience as it relates to the various issues you are facing during your diet, for example: fitness, meal plans, ketogenic recipes you'd like to try out, weight loss goals, calories intake, water consumption, weekly progress, eating habits, health issues that relate to your dieting, tracking issues, your favorite recipe of the day, week and month, your success story, size and measurement of your body, results you get daily, weekly and monthly, lunch, breakfast, and dinner recipes, and more. You can get very creative and take inspiration from your experience as you progress through your diet. Get started with this useful productivity dieting journal and notebook today and become a happy & slim new YOU tomorrow
Start your unique diet journey today with an exciting new productivity tool that will help you plan out your daily meal plan in a new and excting way...
Click the buy button now
About this notebook:
Size: 6" x 9"
Page count: 120 pages
60 meal and food planner journal pages
60 monthly planner pages for your diet
Cover: Soft, Matte
Binding: Perfect binding, non-spiral