Low Carb Recipes Cookbook - Low Carb Your Way To The Perfect Body: Cut The Calories Cut The Fat (Paperback)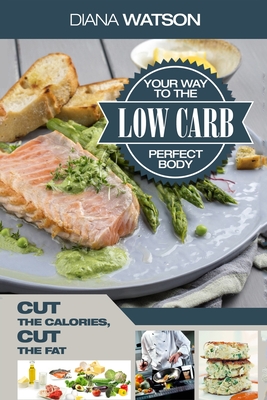 $21.99

Coming Soon - Available for Pre-Order Now
(This book cannot be returned.)
Description
---
Enjoy Your Favourite Foods While You Low Carb Your Way To The Perfect Body Today
Do you love to eat but are constantly feeling guilty afterwards from the choices you make? Are your foods so carb heavy that you feel so bloated, tired, and lifeless after every meal? Are you gaining unnecessary weight and can't for the love of god figure out why? Do you want to start eating healthier today?
Starting with less carbs while increasing your nutrition in other areas will be the solution that will improve your life whether it be from weight loss or a boost in energy. The benefits of the low carb diet is immense, which means you too can start to make a powerful and wise lifestyle change.
In "Low Carb Your Way To The Perfect Body" You Will Learn:
The Health Benefits of Eating A Low Carb Diet
How You Can Trick Your Body Into Losing Weight
How To Rid Your Body of Excess Fats
How You Can Reverse Type 2 Diabetes If You Suffer From It
Tips and Tricks of Eating and Burning Fats At The Same Time
Mouth-Watering Dessert, Appetizer, and Snacks
Health Benefits Include:
Reversal of Diabetic Symptoms
Reducing Insulin Resistance
Relief From Stomach Ailments
Fewer Sugar Cravings
Reduction In Blood Pressure
Less Acne
Increased and Sustained Energy
Help With Epilepsy and Heartburn
Reversing PCOS
Reducing ADHD Symptoms
Amazing Recipes Include:
FETA AND SPINACH FRITTATA
POACHED EGGS WITH ASPARAGUS
CHICKEN FAJITA BOWLS
GARLIC LEMON TILAPIA
AUTUMN SALAD WITH GORGONZOLA AND PEARS
LOW-CARB CHOCOLATE MOUSSE
CHICKEN WITH ARTICHOKE AND FETA
THAI CURRY SHRIMP
LOADED CAULIFLOWER BITES
And so much more...
Pick up your copy of the book right now by clicking the BUY NOW button at the top of this page
To Your Success