The Science of Reading Decodable Texts: Book 2 (Paperback)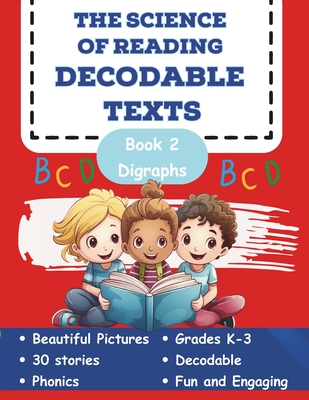 $24.99

Not in stock. Usually arrives in 2-5 Days
(This book cannot be returned.)
Description
---
Are you a parent or teacher looking for a way to help your child learn to read and spell with confidence in just fifteen minutes a day? Look no further Our decodable texts featuring digraphs may be just what you need. Here are some of the reasons why our book is the perfect choice for young readers:
- Digraphs can be challenging for young readers to decode, but our texts are specifically designed to help children practice reading and spelling with digraphs.
- Our book includes twenty-five different decodable texts, each featuring beautiful and colorful pictures that children will love.
- The book is based on the science of reading, which is a structured literacy instructional approach that has been shown to help struggling readers and students with dyslexia.
- Each digraph, decodable text has five different passages for each digraph (ck, qu, ch, tch, wh, th, sh). This ensures that your child gets plenty of practice with each digraph.
- The book is ideal for students in grades K-3, but it can be used for any age.
By using our book, you can help your child gain the confidence they need to become successful readers and spellers. So why wait? Order your copy today and watch as your child's reading and spelling skills improve with each passing day