Mediterranean Diet Cookbook for Beginners: 1000+ Budget-Friendly Mediterranean Diet Recipes to Stretch your Dollar while Reaching your Weight Loss Goa (Paperback)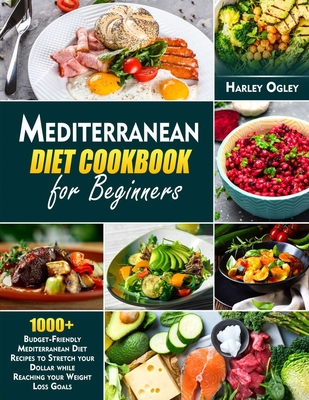 $16.24
Backordered
(This book cannot be returned.)
Description
---
How would you feel if someone told you that getting and maintaining a healthy body while enjoying delicious food is possible?
How would you feel if you could taste & enjoy your favorite foods without even caring about calories?
How would you feel if you could find a way to reduce your calorie intake by 75 percent while eating whatever you want, whenever you want?
There is nothing better than enjoying your favorite meals without caring about getting 'fat.' It's time to eat healthily and smartly That's why I decided to create the best Mediterranean diet cookbook with more than 1000 delicious and easy-to-cook meals
This complete Mediterranean diet cookbook for beginners will help you make rich and delicious recipes that take only a few minutes or less to prep. Delight friends and family at breakfast, lunch, and dinner with delicious and hassle-free Mediterranean diet recipes
This Mediterranean diet cookbook for beginners has plenty of content including:
Breakfast, lunch and dinner Recipes
RECIPE TIPS
And much, much more
Even IF you are a complete beginner to the Mediterranean diet with the easy-to-cook recipes included in this book, you will be able to prepare delicious dishes within minutes. Even kitchen novices can whip up mouthwatering meals with minimal hassle and cooking knowledge.
Get your copy today and enjoy healthy and delicious meals.