Yes, You Can Be A Vegetarian And An Athlete Too: The Power Of Plants: Vegan Athlete Diet Book (Paperback)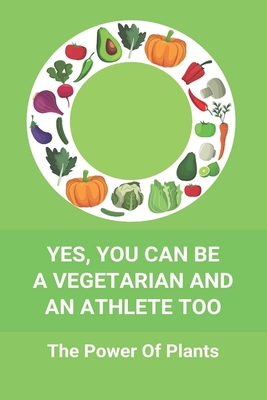 $13.74
Not in stock. Usually arrives in 2-5 Days
(This book cannot be returned.)
Description
---
Despite what you may have learned in school, plants are loaded with power and can fuel you to a supercharged physique In fact, an increasing number of athletes attribute their success in part to their healthy vegan diet, which they consider the ultimate "performance enhancer."
The book will show you nature offers a varied choice of delicious foods and Andrea will give you all the tools to transform them into delicious dishes.
Also thanks to the images in the book
Not to mention the health benefits of the vegan diet not only for athletes but for everyone. In fact, many doctors and much scientific research agree that this lifestyle is one of the best in the world.
In fact, when an athlete chooses to follow a vegetarian diet he may also welcome lesser risks of suffering from some chronic conditions and food disorders.
You will also learn:
What is Vegan Diet?
Benefits of Vegan Diet
How to balance proper Nutrition Count
How Vegan Diet helps to gain strength
What to Eat and What to Avoid
30 days Meal Plan
Shopping list
Breakfast Recipes
Lunch Recipes
Soup Recipes
Salad Recipes
Dinner Recipes