Event date:
Friday, November 12, 2010 - 6:00pm
Please join us for a presentation and book signing with Bob Cavnar, author of "Disaster on the Horizon," the first comprehensive, behind-the-scenes investigative look at the worst oil well accident in US history, which led to the current environmental and economic catastrophe on the Gulf Coast. Cavnar uses his 30 years in the business to take readers inside the disaster, exposing the decisions leading up to the blowout and the immediate aftermath.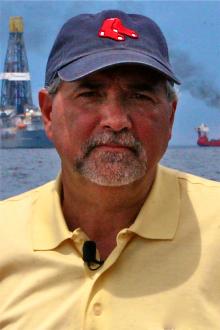 Bob Cavnar is a 30-year veteran of the oil and gas industry with deep experience in operations, start-ups, turn-arounds, and management of both public and private companies. He is currently chief executive officer of Luca Technologies, which harnesses natural processes to produce natural gas sustainably. Previously he was President and Chief Executive Officer of Milagro Exploration, a large, privately held oil and gas exploration firm based in Houston, Texas with operations along the Texas, Louisiana, Mississippi Gulf Coasts, and offshore in the Gulf of Mexico. Cavnar holds a Master of Business Administration degree from Southern Methodist University and completed the Program for Management Development at the Harvard Business School.