Please join us for a reading and signing celebrating the new publications of New Orleans poets Gina Ferrara - FITTING THE SIXTH FINGER: Poems Inspired by Marc Chagall - and Biljana D. Obradovic - INCOGNITO and CAT PAINTERS: An Anthology of Contemporary Serbian Poetry.
Gina Ferrara enters the poem with the same tenderness we come to see in the work of Marc Chagall. Each poem here is built on an armature of faith, each poem a belief in miracle and mystery, each poem a devotional of color and line and the naming of things we might have thought unnameable. —Darrell Bourque, former Poet Laureate of Louisiana

Gina Ferrara is an extravagantly talented poet, and Fitting the Sixth Finger contains one gem of a line after another. The book is a feast of imagination and music. Colorful, smart, and subtle, with delight and surprise tucked into every niche and under each lovely petal, Ferrara's wild and original bouquet offers a fitting tribute to the genius of Chagall. —Annie Finch

Like so many of Chagall's mysterious paintings, the poems in Gina Ferrara's Fitting the Sixth Finger oscillate indiscriminately between memory and dream, images observed and those only imagined, as they draw us close to the page with their quiet color and vivid music. From an "improvised genesis, in short, effortless breaths," each poem beckons and enchants, stealing details from Chagall or dowsing us with figures of landscapes, skyscapes, musical instruments, "prophets, lovers, fiddlers," or "edible things adrift spun from air." Ferrara's readers know her work as much for its engagement in the political anguish of daily life as for its homage to the natural wonders of the Deep South. But this time her "dexterous muse" has brought us an unexpected panoply of color and sound, a sheer celebration of Chagall's genius that is finally the poet's own love song in poems that shimmer and shine, "glinting with the sheen of a wish. —John Gery
Cat Painters:
An Anthology of Contemporary Serbian Poetry, edited by Biljana D. Obradovic, is the first comprehensive anthology of contemporary Serbian poetry to appear in English. Collecting the work of 71 Serbian poets born since 1940, this book includes Serbs living in Serbia; diasporic Serbs living in the US, France and Italy; Roma and Jewish Serbs; a Japanese who lives in Serbia; and LGBT writers. Half of those included are women.
The poetry varies from very traditional forms to experimental, L=A=N=G=U=A=G=E inspired, writing. They speak of all things human: love, war, peace, struggle and loss. Many of the poets were inspired by Americans like T.S. Eliot, Ezra Pound, Allen Ginsberg, Gwendolyn Brooks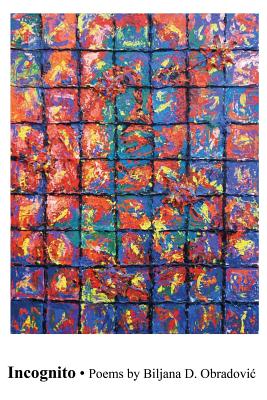 , past US Poet Laureate Charles Simic (who was born in Serbia and has edited an anthology of Serbian poetry in the US), and Charles Bernstein, who has written the Preface, among others.
Editors Biljana D. Obradović, who lives in New Orleans, and Dubravka Djurić, who lives in Belgrade, both poets and critics, have assembled a broad range of work translated by 31 distinguished translators from around the world, revealing a side of Serbia which people in the US and the West may not be familiar with--its deep traditions and its very modern engagement with literature, politics and aesthetics. This remarkable anthology sets a high standard for future collections of Serbian, European, or indeed any literatures.
In Obradovic's personal collection, Incognito, she is a cosmopolitan traveler through the world, her observant eye missing no intersections between experience and the history in which it lives.
Gina Ferrara was born in New Orleans and received an M.F.A. in creative writing from the University of New Orleans. She works as an educator and lives in New Orleans near Bayou St. John. Her chapbook, The Size of Sparrows, was published by Finishing Line Press. Her poems have appeared in numerous journals including Poetry East, The Briar Cliff Review, and Callaloo. She was awarded a grant from The Elizabeth George Foundation and was recently published in The Poetry Ireland Review. She currently coordinates Poetry Buffet, the monthly reading series sponsored by the New Orleans Public Library. Her previous collection of poems, Ethereal Avalanche, was published by Trembling Pillows Press in the fall of 2009. She has work forthcoming in Louisiana Literature. She generously agreed to participate in this website when it was just an inkling and the Louisiana Poetry Project is indebted to her for her support and encouragement.
Biljana D. Obradovic, a Serbian-American poet, translator and critic who has lived in Yugoslavia, Greece, and India besides the U.S., is Professor of English and Department Head at Xavier University of Louisiana, in New Orleans. She has three previous collections of poems, Frozen Embraces (1997), Le Riche Monde (1999), and Little Disruptions (2012), and six books of translations (J. Gery, S. Kunitz, P. de Rachewiltz, B. Weigl, N. Osundare, and B. Milanovic). She is co-editor with Dubravka Djuric of Cat Painters: An Anthology of Contemporary Serbian Poetry from the Sixties to the Present (New Orleans: Dialogos Press, 2016).
Event date:
Monday, May 15, 2017 - 6:00pm
Event address:
Octavia Books - 513 Octavia Street - New Orleans, LA 70115

$14.00
ISBN: 9781945752544
Availability: On Our Shelves Now
Published: Aldrich Press - April 6th, 2017
Fitting the Sixth Finger is Gina Ferrara's third collection of poetry. The poems were inspired by the paintings of Marc Chagall.
---

$19.00
ISBN: 9781625492135
Availability: Not in stock. Usually arrives in 2-5 Days
Published: Wordtech Communications LLC - December 14th, 2016
In INCOGNITO, Biljana D. Obradovic is a cosmopolitan traveler through the world, her observant eye missing no intersections between experience and the history in which it lives.
---