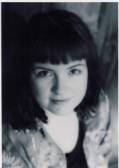 Neil Gaiman, author of
American Gods
, says of Brite's latest work,"
Liquor
is a fabulous, funny, foodie New Orleans roller-coaster ride, as gripping as a great
Iron Chef
episode or Tony Bourdain's
Kitchen Confidential
.
Poppy was born in New Orleans where she lives today with her husband, Chef Chris DeBarr. She has authored six novels and three short story collections. We usually have signed copies of most of her work.
---

$17.55
ISBN: 9781400050079
Availability: Backordered
Published: Broadway Books - March 16th, 2004
Two line cooks decide to open their own restaurant in New Orleans in the second book in the Rickey and G-Man series by novelist Poppy Z. Brite.

---

$17.55
ISBN: 9780307237651
Availability: Not in stock. Usually arrives in 2-5 Days
Published: Broadway Books - July 25th, 2006
A sharp commentary on race relations in pre-Katrina New Orleans and a fast ride through the dark side of haute cuisine.

---

$16.32
ISBN: 9781400050086
Availability: Special Order. May not be available. Call the store for details.
Published: Broadway Books - March 22nd, 2005
Two years after the opening of Liquor, New Orleans chefs Rickey and G-man are immersed in the life of their restaurant, enjoying a loyal cast of diners, and cooking great booze-laced food. All's well until a bad review in a local paper not-so-subtly hints that their "silent" backer, celebrity chef Lenny Duveteaux, has ulterior motives.
---